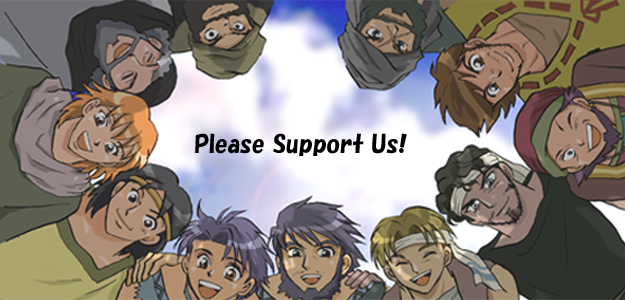 Our Manga Ministry has never requested or received any support fund from the public or any royalty from publishers. But we are in desperate need of your prayers and financial support now in order to produce a grand brand-new Bible manga series. We urge you to join our supporters' club and help this ministry meet its financial needs, especially if you liked our previous Christian manga products and were blessed through them and if you want to stay in touch with us about new information. Especially if the Lord speaks to you to associate with this vital ministry, please do join us. There are two types of support you can choose from: one-time gift and monthly support. Upon the reception of either giving, the sender will be automatically listed as a member of our ministry supporters' club. You will receive via e-mail information on manga missions and our various activities and events. We would really appreciate your prayers and hearty support in any amount.
The method of payments
Credit card payment via PayPal.
One-time Support

Use the form below to get access to PayPal. Select the amount and click the "support" button. You will be directed to the Paypal payment page.
Monthly Support
If you would like to become a monthly supporter of our manga ministry, please use the form below. Select the amount and click "monthly support". You will be directed to Paypal. The fund will be withdrawn every month automatically from the credit card you have registered with PayPal.
If you are not a PayPal account holder, please click the word "Pay" on the PayPal screen. (See the figure on the right) It will instruct you on how to make a PayPal account.
The monthly support payment can be cancelled at anytime. Cancel it yourself at your own PayPal account or contact us anytime.